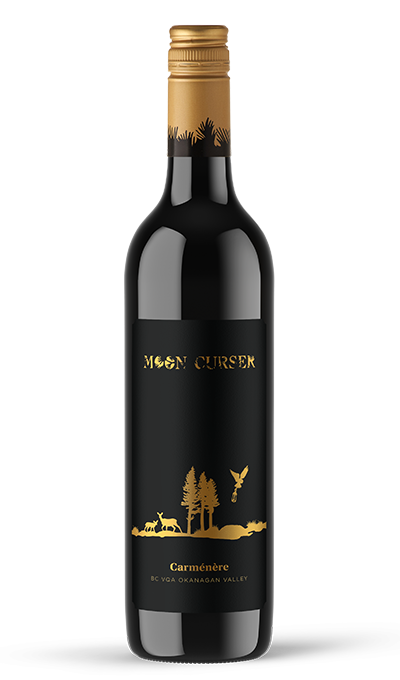 Carménère 2021
One of only a handful made in Canada, this Carménère is a fresh yet luscious Osoyoos East Bench take on this traditional Bordeaux grape. Delicious, rare and intriguing.
SILVER MEDAL - 2023 Cascadia International Wine Competition
Profile
Tasting Notes
A cult classic that never disappoints, our 2021 Carménère continues to shine. A medium-bodied red wine with a deep ruby colour in the glass, this wine bursts with notes of ripe dark cherries, cocoa powder, anise, peppercorn and clove. The palate is defined by a refined tannin structure which allows the glassy smooth mouthfeel to take centre stage. The fresh acid profile of the Carménère highlights flavours of dried figs, vanilla, and blueberry sauce with a hint of earthy tones. A wine with an elegance that few can match, our 2021 Carménère drinks well now, and we expect it will also develop in the bottle over the next five to seven years, 2028 through to 2030. Enjoy this wine on its own, or with dishes that could benefit from an added spice component: ratatouille, steak sandwiches, or grilled and stuffed peppers.
Current Awards
SILVER MEDAL - 2023 Cascadia International Wine Competition; SILVER MEDAL - 2023 All Canadian Wine Championships
Wine Specs
Vineyard Location
Osoyoos East Bench