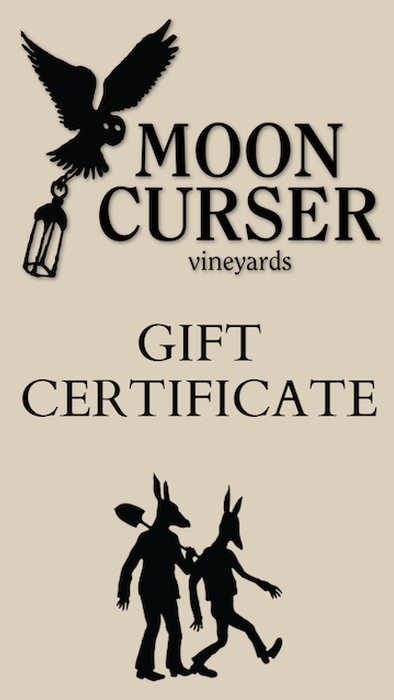 Electronic Gift Certificates
When you purchase one of our electronic gift certificates, an email with a redemption code is sent directly to you (or to the person you are gifting it to if you set-up alternative "Shipping Information" - make sure to fill out the "Gift Message" to say who it is from!) so that you can send it on to whomever you choose. At the recipient's convenience, they can redeem it for any of our products or services online or in the tasting room. It never expires, so feel free to wait for your favourite wine, or the ideal vintage.
If you would like a physical gift certificate to be mailed, want to purchase a particular denomination not listed here, want to use multiple gift certificates in the same transaction or have any questions please contact us at wineclub@mooncurser.com or 250.495.5161.
*Discounts do not apply to the purchase of the gift certificates itself.