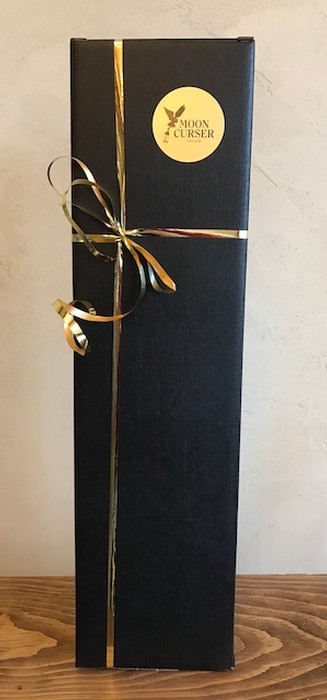 1 Bottle Magnum Gift Box
Give a BIG gift in Moon Curser colours....
Black 1.5L Mangum bottle gift box with coordinating gold ribbon and Moon Curser sticker.
*Because of shipping constraints, everything will be shipped flat with pre-cut ribbon for you to decorate as desired. Wine not included. Ribbon may vary from photo.