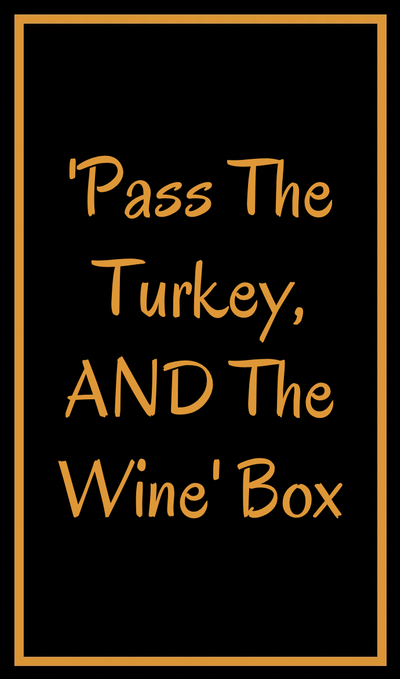 'Pass The Turkey, AND The Wine!' Box
Why have one bottle of wine that pairs delightfully with turkey, when you can have three different wines? Sounds like a win in our books...and a win for leftovers!
This six-bottle set is filled with three wines to pair with your festive meal, be it turkey, ham, or a vegetarian dish:
2 X 2021 Eclipse - our Traditional Method sparkling wine 🍾🥂!
2 X 2022 Heist Rose -🥇GOLD MEDAL 2023 All Canadian Wine Championships
2 X 2022 Dolcetto - 2 X 🥇GOLD MEDAL 2023 WineAlign National Wine Awards of Canada and 2023 All Canadian Wine Championships
Does not include our other fave pairing (Roussanne Marsanne) because 'White Rhône Christmas' Box !
*Sorry no substitutions.