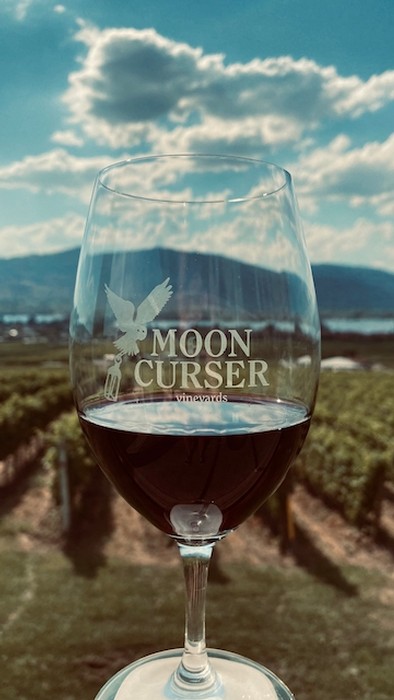 Riedel Moon Curser Magnum Wine Glass Single
Sip in style at home with a Riedel Magnum Ouverture crystal wine glass etched with Moon Curser Vineyards logo at wholesale packaging pricing*! Riedel's regular retail price is $45 for 2 glasses (so $22.50 for 1 glass).
The Magnum glass is the perfect glass to suit the largest variety of wines. It takes its shape from RIEDEL's most functional and versatile bowl. The glass helps to release the aromas of wines, emphasise fruit, and balance tannins in red wines. Please note this is a very tall glass. Height 7 7/8 in. Capacity 18 5/8oz. Although we recommend handwashing, these glasses are dishwasher safe.
The company RIEDEL is a family owned, 300 year-old crystal company from Austria that revolutionised the world of glassware when Claus J. Riedel, 9th generation, designed the first collection of wine-friendly stemware in 1974.
*Comes packed as is in our wine shipping boxes, not Riedel retail gift packaging.