News
...here are a few reports and unconfirmed rumours from various sources. Some credible, others,... well.
---

Our recipe this shipment is a real treat: you can view it below or if you'd like to print a copy you can find a PDF here
It's a recipe for Plum Clafoutis from Moon Curser's feature in the absolutely wonderful new cookbook from the Okanagan's own award winning author, Jennifer Schell, The BC Wine Lover's Cookbook. We are huge fans of Jennifer's work and love her focus on the food, farm and drink community of the Okanagan and British Columbia. You can purchase The BC Wine Lover's Cookbook from our tasting room or on our website. To visit Jennifer's site and learn more, go here.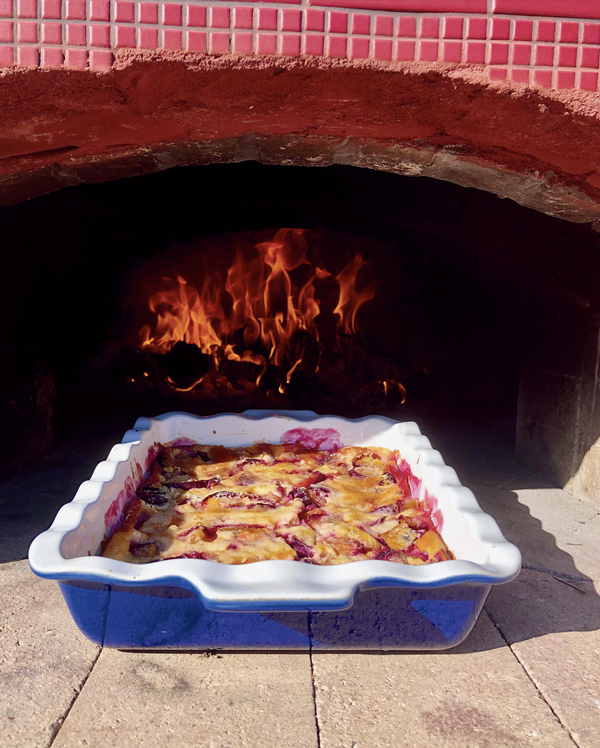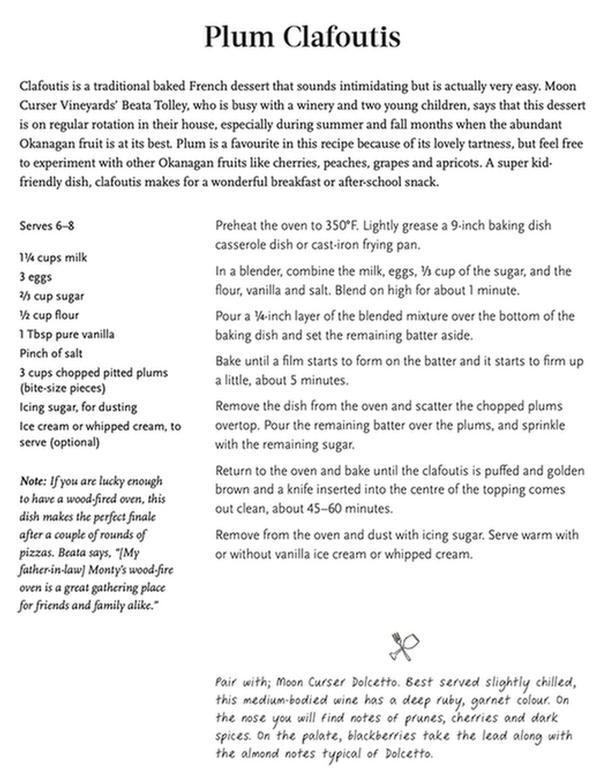 "...
Here are 8 beautiful B.C. reds to get your snug on with:
...
5. Moon Curser Vineyards – 2017 Dead of Night $39.99

Owners Beata and Chris Tolley planted Tannat in their Osoyoos East Bench Vineyard in 2005 and it was the first of its kind in Canada. Dead of Night is a blend of Tannat (a dark and tannic red grape, traditionally grown in the Madiran region of South West France) and Syrah. This is their flagship wine. Cellar for up to 10 years. The 2017 Dead of Night is a dry, medium to full-bodied red wine with deep ruby colour and nose of baking spices, chocolate and raspberries. The palate brings out characters of lavender, cherry, leather and cinnamon. The wine has fantastic structure; the silky and plush tannins provide the perfect underpinning for the lingering acidity and the generous savoury and floral notes. Pair with roasted lamb shanks or a scary movie like IT Chapter Two.

..."
To read full article click here